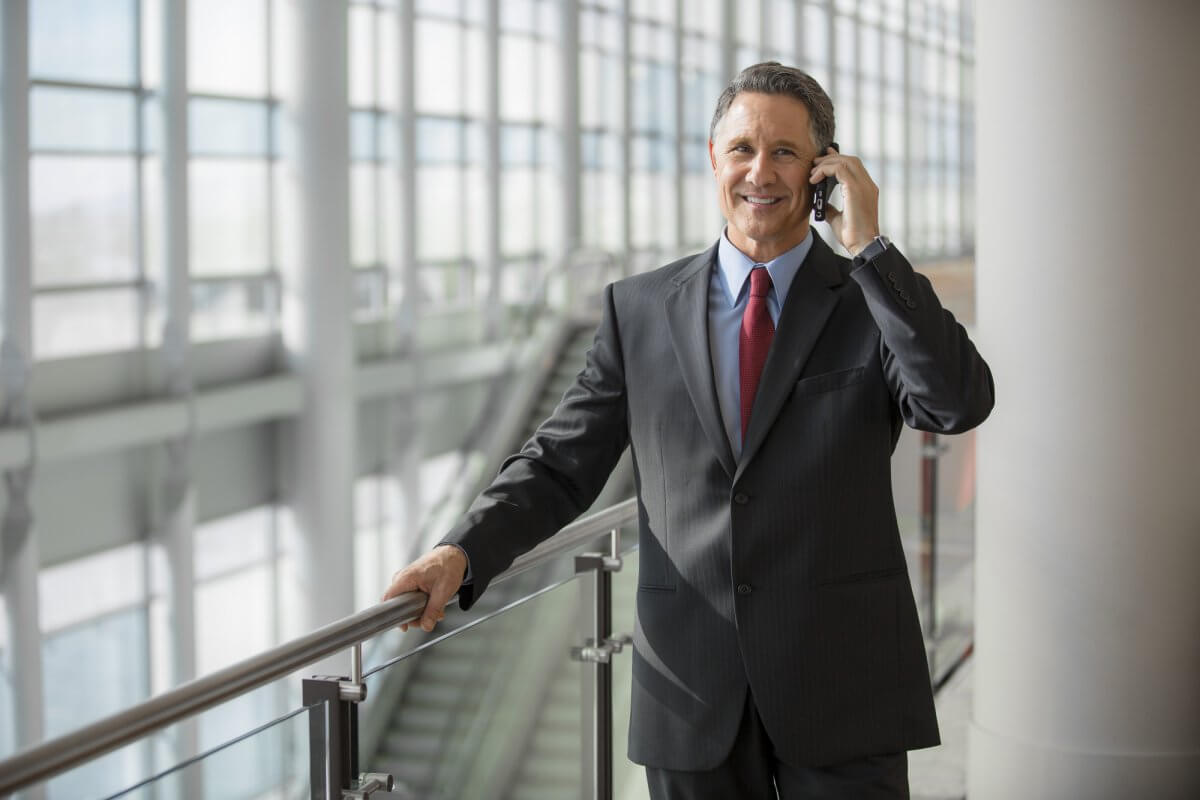 For the last decade, cellphones manufacturers have continually fed (or created) the market's craze over newer, faster, and smarter phones. They feature lightning fast microprocessors, so we can handle multiple tasks.  Tiny cellphone cameras promise to make anyone a photography guru.  Also, deliciously named interfaces like Ice Cream, Jelly Bean, and Oreo (or powerful animals if you are a Mac user) make smartphone use so intuitive that kids can navigate them.  A quick look at the graph below shows you how pervasive the smartphone industry is.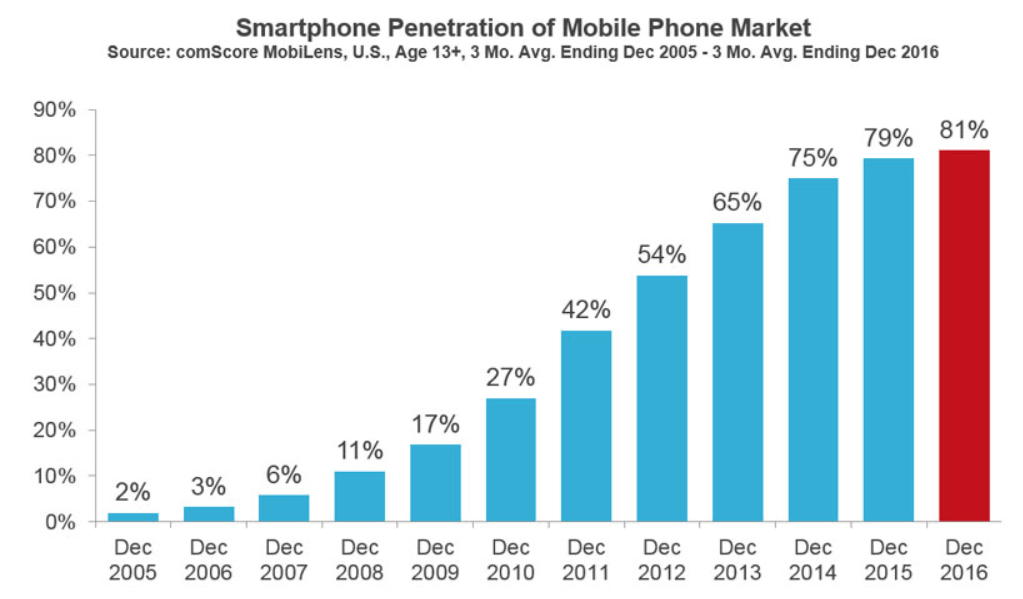 Did you look at the tiny bar in 2005? That's right, back then, only 2 out every 100 Americas owned a smartphone.  Now over 81% of the US population uses a smartphone (roughly 262 million people)!  Scientific American relates in a comprehensive report that on average Americans purchase new smartphones every 22 months.  Times certainly have changed.  But are you aware of the profound impact smartphone usage has on the growth of your business?  Using the graph above as a reference, consider some of the following stats and why you must market differently.
Bathroom Business
Back in 2011, a survey by 11Mark revealed that about 75% of Americans use their cellphones in the bathroom.  Smartphone users have nearly doubled since this survey was taken and much of this usage involves social media and web surfing.  Does your business rank well on searching engines and are you using a mobile responsible website?
Social Net
Figures from Business Insider in 2013 conveyed how 39% of smartphone users check their social media accounts from their phones.  Since this stat accounted for when smartphone saturation was only 65%, apparently this trend has increased.  Is your businesses website utilizing Facebook for customer outreach, Tweeting promotions, or making use of Google+ for increased traffic?
5 Hours!
A recent TechCrunch study shows that Americans spend an average of 5 hours every day on mobile devices.  That's more than TV, radio, or traditional reading.  Do you create engaging content for your business to captivate potential customers?  Fun facts, community news, giveaways, DIY how-to shorts, and answers to common questions (that goes beyond the basics) are great ways to make your business a part of this 5-hour trend.
As a small to medium-sized business, your livelihood rest on taking measures towards digital marketing.  Every smartphone user in your area uses the device as a quick way to find services within your field.  Are they finding you or your competitors?  How does your website, content, and social network compare to your competitors?  If you are struggling or need help building a viable strategy, it's time to partner with a pro!
Partners In Local Search
(855) 996-3232