Debbie Penny
Paul's Ultra Steam Cleaning

I have nothing but great things to say about Partners In Local Search. I first met Mert about six years ago. Him and Robyn came to the office to meet with the company I worked for at the time. They needed a website put together for their first time. In fact we were referred to Mert, and Partners In Local Search from another company in San Diego that he had just finished working with. Come to find out later on he had already built websites for a few different service industry companies we knew of. I have to say if you work in the Service Industry this is the company you want to work with! Mert and his team specialize in building these types of websites among all types of websites. You can always reach them when you need to. They call back in a timely manner. Like I said I have nothing but great things to say about this company!
Megan Davidson
Design Air Inc.

Mert and his team are great! Professional and really good at what they do. They redesigned our website, they do our on-line marketing, our pay-per-click ads and our re-marketing. They have brought us in so many new customers and our pay-per click cost is a third of the cost of what we were paying with Dex media. I am so happy we found them. If you need anything for your website or want a better way to advertise online, give them a try. You won't be disappointed.
Marilyn Lane
Hollywood Towing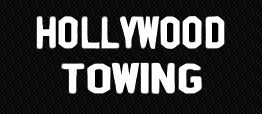 Our experience with Partners in Local Search has been wonderful and amazing! They are attentive, responsive, communicative and they deliver results! I highly recommend Partners in Local Search for any company seeking an excellent marketing package.
Julio Arias
Cutting Edge Restoration, INC.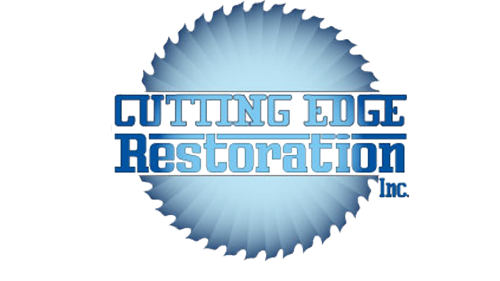 I have been with Partners in Local Search for nearly 3 years now. I am so glad that I was introduced to Mert. I had tried different web design and SEO company's and I didn't have any luck after many months of paying for their outrageous prices with no return. I Honestly though that I would never find the right company and that I would never be able to compete with the big guys that have thousands of dollars to invest on SEO pay per click campaigns. Mert has done a great job on keeping my organic placement on top of the first page and keeping my pay per click to a low affordable cost with a HUGE return. I have gotten nothing but awesome compliments on my website since Mert and his team built it. Even the competitor SEO company's that call me and try to sell me a website and SEO campaigns compliment my site and agree the my website rating is close to perfect. If you are doubtful about SEO company's, this is the end of it, Call Partners in Local Search and get ready to start getting those calls.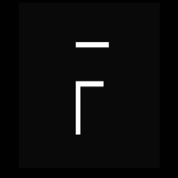 Marisa Kahley
FLOSS - Dentistry Redefined
Mert is passionate about helping our company improve its digital presence. He created our engaging website and continues to want to make it even better. He helps us understand our analytics and makes recommendations about where we can best spend our resources to improve conversion rates. We are so thankful to be partners with Partners in Local Search.
Lauren Cardiff
Cardiff Limousine & Transportation
Gabe Matthews
Christian Brothers Restoration
Mert I want to thank you for all you have done with out sites. Since you took over my emergency service site I have not only gotten several compliments but most if all several jobs. Before I was kinda embraced when someone asked me for my website. Now I don't hesitate to give it out. It's super easy to navigate, very information friendly and looks super good at the same time. I am super pleased with everything you have done and wouldn't hesitate to refer you to anyone in need of website info. Keep up the good work and feel free to use my name and info for any reference you need.
Mel White
Brock Plumbing and Drains
I have been with partners in local for several years and they deliver on what they promise putting your website where you want on the internet they also built my website and did a really great job it really looks professional I would recommend partners in local to any of my friends or business associates thanks again mert
Our Business Has Gone Up Drastically
Bekins Pack & Crate
We just want to say that the work Partners has done for our company has been excellent. Since taking over, our business has gone up drastically and the calls just keep coming in. The work done with our website is amazing and Mert is the nicest person to work with. He is detail oriented and so knowledgeable. We recommend Partners very highly; they have done a fantastic job for us.
Partners in Local Search have done a great job building a new website for my house cleaning business in the Washington DC market. They were on top of whatever changes I wanted and it looks great! All my customers enjoy the new look and feel as well as using it to communicate to us. It's professional. They continue to help me build a strong web presence so that I can leverage my business. I've been really impressed with the optimizing services as well as their "outside the box" forward thinking and strategy. My listings on Google and other similar search engines continue to improve, which we all know can make or break a business. I am sure glad I found Partners in Local Search and the personalized service they have provided. Thanks guys!
Merced Bermudez

Let me start by saying that I have been in business for 3 years and thanks to Partners, I have surpassed many expectations. They set me up on Google and took me to the top in less then a month. We are now on all the search engines and their ORGANIC PLACEMENT WORK has gone above and beyond everyone I have worked with. I want to say thank you and we will always be partners in local search. No pun intended.
Zeke
The Best SEO Company I have EVER Worked With!
Third Generation HVAC

We are extremely pleased with Partners in Local Search. They have been wonderful to work with. They have so much knowledge and really know how to get things done! They made us great You Tube videos, got us on the first page of Google, Bing and Yahoo, and did a great job on designing our website. I highly recommend Partners; thank you!!
Sierra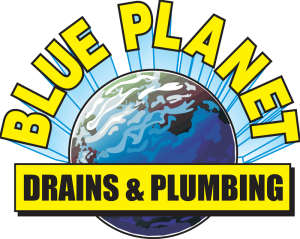 This is a thank you note...We genuinely appreciate the extraordinary work and job well performed on promoting and advertising our business. The marketing strategies, knowledge, and mechanisms that Partners in Local Search uses were the key factor for our success and put Blue Planet Drains & Plumbing Inc. and Water Heater Kings on the map. We don't consider Partners in Local Search just another way to advertise our business , We consider Partners in Local Search as part of out Team and Work Force.The future looks bright, and we want to acknowledge your great contribution to our business success. We also want to highly recommend your company to any business that want to receive the Best Marketing Service that truly works, and want to beacome a profitable productive enterprise.
MIGUEL CUEVA

Partners is exactly that....THE BEST! We are a relatively young company with absolutely no knowledge of the internet marketing world. They have taken the time (with considerable patience) to explain the how's and why's of what we needed to do to be successful. Their website design is so detailed and state-of-the-art that the first comment we receive from our customers is usually a compliment regarding our website. Their expertise in internet marketing resulted in immediate, noticeable results for my company. All of this aside, the best thing about Partners is the fact that they do exactly what they say. I would recommend Partners in Local Search without hesitation to anyone looking to take their business to the next level.......Thank you so much!
Steve Duenas
Brilliant, in one word sums it up. They are extremely knowledgeable and quick to figure out a way to get the best results in media and the internet.
THANK YOU!!!!!
Laurie