Let Partners Build A Customized Marketing Strategy Today!
Business Marketing Strategy
Online marketing strategies matter. Even for small businesses it's no longer an option.  But a more or less random set of services (or worse still, whatever happens to be the fad this year) isn't likely to deliver the best results for your promotional budget. You need a carefully thought out overall strategy, not just some combination of tactics. And that means coordinating your online marketing strategies with your offline advertising and promotional efforts. That's not easy when you're enmeshed in all the tactics needed to keep your business running day to day.
We believe that agencies such as ours should take that load off you while adding value and earning their fees each and every month. That's especially important to small business owners. We don't have quotas or targets for particular services.  Instead we take the time to truly get to know you and your business. Only then do we decide what services are most appropriate for you. Then we keep tabs on everything to make sure that we made the right decisions and that everything is progressing as expected.
Strategic Planning for Promoting Your Small Business
We deliver the keys to your cost-effective small-business marketing strategy and then keep a watchful eye on costs and tracking data, keeping in touch with you to understand how things are going on your end in order to deliver real results.  There's no contract lock-in for monthly services so we have to continue to earn our keep and your confidence.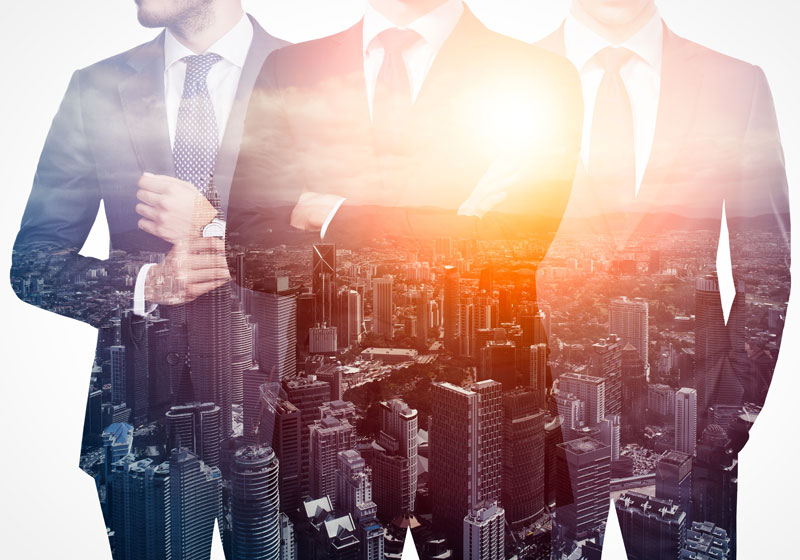 Your Experienced Digital Marketing Specialists
We don't start with a service then work backwards to see if it can help you.  We do start with asking the right questions about you and your experience, covering areas such as: your unique advantages, what your ideal customers are like (target audience), what your competitors are up to (we also do our own competition research), how you've already been promoting your business, and how much you want to grow.  And of course what you personally want your business to be.  Our small business marketing experts will then draw on our years of experience with businesses similar to yours.  But no two companies are exactly the same because no two small business owners are exactly the same.  Each has their own personal goals and priorities, and each business is at a different stage of development.  After setting the right priorities we'll work out the details of how to best reach your revenue goals, balancing inbound and outbound marketing through services such as particular approaches to the following categories.
A complete strategy also includes determining to track, analyze, and report in order to stay on track and reach your goals.
We do all but the most routine work in-house ourselves.  We don't leave it to an outsourcing company that knows neither you nor your customers.
What We Do
Effective Website Design Your web design has to not only look great, it has to contain the information people are searching for in an engaging and easy to find way.  With today's smart phones and tablets that includes a design that's responsive to different screen sizes.  It's critical to clearly communicate the benefits of choosing your company and how to get in touch with you.
Local Search Marketing (SEO) Search engine optimization drives organic (free) traffic to your website through keyword-optimized content, local directory listings, and connections to Google maps and social media sites.
Search Engine Marketing (SEM) Google AdWords management and other paid online advertising is considered by many to be the most effective way for small companies to promote themselves.  It's fast, effective, and completely track-able.
Social Media Marketing Getting the word out though ongoing content creation with online posting builds your "brand," keeps you top-of-mind, engages prospects and customers, and boosts search rankings.
Content Marketing Posting quality content on your site and across the web builds your reputation as an authority.  Press releases and webinars are especially important but articles, videos, and even inspiring images can be very effective in getting your word out.
Reputation Management and Reputation Marketing Even when you've been recommended most people check for online reviews, and a few negative ones can put you out of the picture.  Besides monitoring for bad reviews it's important to use surveys and other methods to encouraging reviews and then promote the best of them.
Video Marketing Videos are the most engaging type of content, and most likely to be shared.  They can serve many purposes.  They can draw attention to positive reviews, establish you as a local expert, explain and educate, and make personal connections.  A video no longer costs a fortune to make and they can be a part of your web site, posted on YouTube and other social media sites, and even sent in emails rather than paying for television time.
The Benefits of a Coordinated Approach to Getting More Customers
We believe that ROI — return on investment — should be the foundation of business decisions.  It's helpful to think of marketing as investment, not an expense.  We calculate the ROI for our services each month and use it to continuously improve the work we do for you.  But we also know that numbers don't capture the whole picture, and don't loose sight of intangibles such as branding (name awareness and a sense of identity) and a more predictable customer flow.  And we keep in mind your particular goals and why you started your business in the first place.
Once we've agreed upon an online marketing strategy for you, it's usually best to roll out most of it quickly in a coordinated schedule where each element is reinforcing the others.  That provides the greatest impact.  But if necessary to keep your cash-flow sound we can start with only the most cost-effective elements then help you grow from there.
A good online marketing strategy balances generating interest and awareness, closing new sales, and keeping you in touch with customers. It gets you out of survival mode.
The bottom line of a well thought-out online marketing strategy is your bottom line.  In a nutshell, the benefit is more new customers, more returning customers, and higher sales per customer at a very worthwhile cost.  Without you having to spend countless hours away from doing what you do best — running your thriving business.
Facts to Ponder
A Yodle survey conducted a couple of years ago showed that 42 % of business owners reported being worried about finding new customers, making that the #1 concern.  Keeping customers was a concern for 33% and 21 % saw their competition as a major worry.  (http://searchengineland.com/8-tips-for-planning-your-small-business-2014-marketing-strategy-179004)  Those can all be addressed together in a coherent online marketing strategy coordinated with your other promotional efforts.