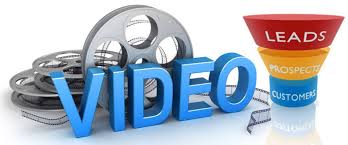 Video Marketing is Crucial to Your Online Marketing Program
Did you know that 46% of people say that they would seek out more information about a service or product after seeing it in an online video?
Did you know that there is a specific area in the brain (called the Fusiform Area) that functions to make us pay attention to human faces for trust and information?
One minute of video is worth 1.8 million words. Does this change your opinion on whether video marketing is cost effective?
Amanda Hoffman outlays these and others reasons in her 5-Point case for video marketing.
She compares businesses who don't invest in their future with video ads to a business in the 90s that didn't have a website. Or companies today that do not use social media.
From YouTube alone, 6 billion hours of video is watched each month.
If you'd like more information on video advertising for your business, contact us today!